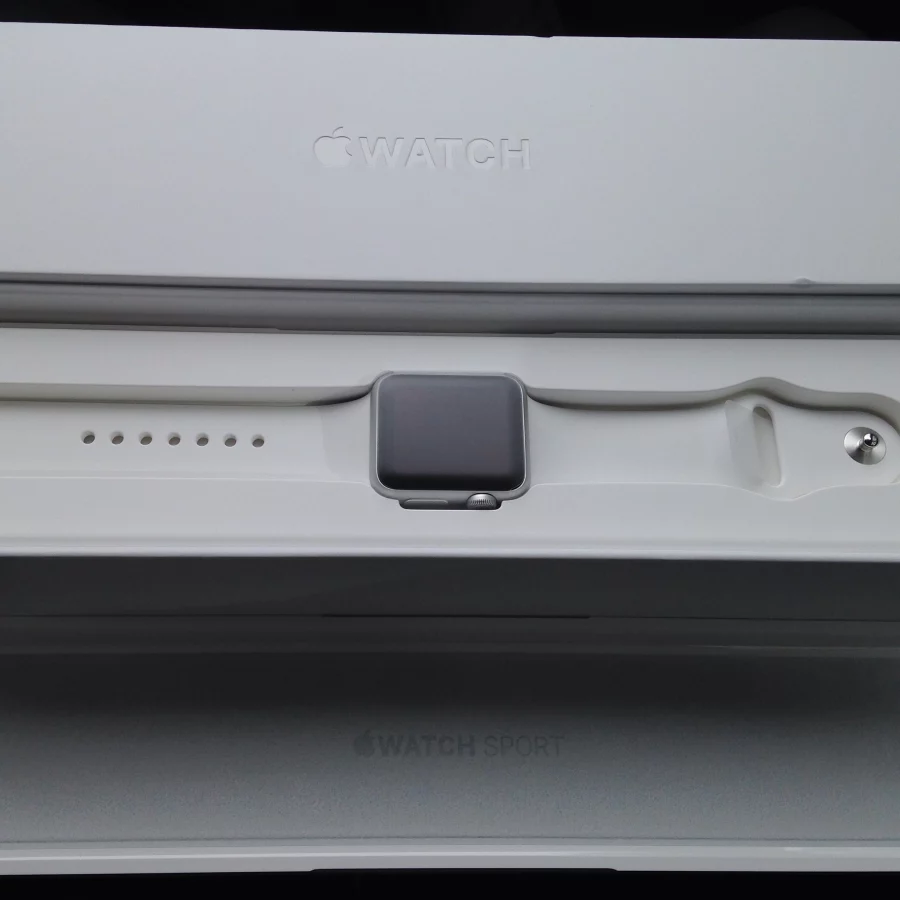 Apple Watch unboxing and first thoughts
I received my 38mm Apple Watch Sport with a white band yesterday. I can't write any kind of review yet, but I can at least tease you with some unboxing images and first impressions.
As a true Apple Fanboy™, it's important to have all of their products and to be first with it. This is even more important when it comes to a whole new product category. The iPad was it a few years ago and today it's the Apple Watch. The fact that it hasn't been released in Sweden yet makes it even more important to get one early.
I ordered it from England on eBay this Wednesday and received it yesterday. This is how the unboxing looked like:
You realize immediately that the watch will be tightly coupled with your iPhone. The watch asks you to open the Watch app on your phone as soon as you've selected the language and such things. The rest of the initial configuration happens in the app on the phone.
By the way, don't bother to turn off Bluetooth after the next iOS update. The Apple Watch connects with the iPhone over Bluetooth.
Okey, so I've got the Apple Watch on my wrist. Now what?
That was the exact feeling I got actually. I played around with different watch faces, but it didn't became more fun than that. I started to realize that the Apple Watch is a…watch! You use it when you wanna know what the time is.
The connection with your iPhone is the difference between Apple Watch and a good old, regular watch. When I was walking to the store to buy breakfast this morning, Apple Watch counted how many calories I burned. When someone wrote to me on Facebook messenger, Apple Watch vibrated and showed me the message. I didn't have to pick up the iPhone from my pocket while shopping.
Yes, it sounds a bit silly, but it was quite convenient to see the latest notifications on my wrist. I definitely think this is something I'll become used to very fast. Kids are starving in Africa, but I don't have to pick up my phone from the pocket just to read the latest message from Facebook.
That's my first impressions of and thoughts about the Apple Watch. I've only used it for a few hours so far, so there's not so much more I can say about it yet. Expect a longer review in a week or so!
One thing that I know for sure is that at the end of the day, Apple Watch is just a watch.